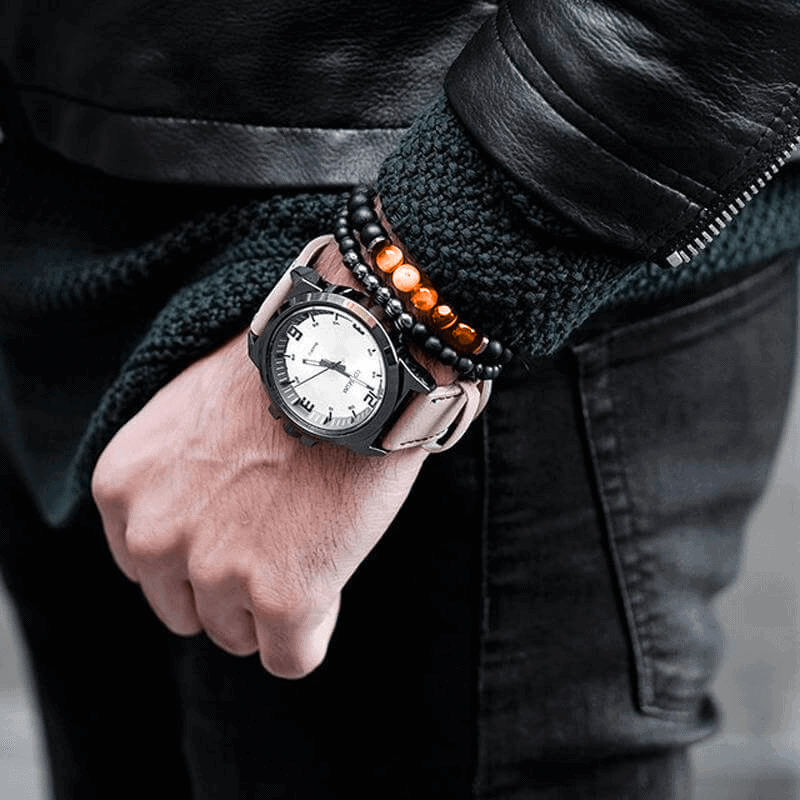 ⭐️⭐️⭐️⭐️⭐️ 213
MOOD BRACELET
39.98€
19.99€ 
Improve your mood and image 
🤘

look good and feel good


🤘

improve your fashion style


🤘

improve your confidence


🤘

protect your inner balance


Spedizione rapida:
1-3 giorni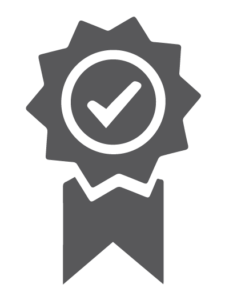 Più di 50.000 clienti soddisfatti
DESIGN

😍
The bracelet set consist OF two bracelets that compliment each other.

orange braceleT is MADE from agate stone and attracts the attention of others.
Silver bracelet is made from HEMATITE stones which are elegant and compliment your unique style
PROPERTIES OF stones
🧘‍♂️
agate and hematite which are known as a stone of strength and protection.
Wearing the bracelet improves your confidence by protecting and balancing the inner spirit, strength and vitality. The bracelets ads improvements to your energy levels and general mood.
ACQUISTA
LO SAPEVATE
🧐
Agate Stones are one of the oldest healing stones in existence today. In many ancient civilizations, it was used on the breastplates of warrior's armor to bring them strength.
While all crystals have powerful grounding effects, the Hematite crystal properties are a gem when it comes to clearing and activating the root chakra, the energy center that anchors us to the earth and provides a feeling of stability.

caratteristiche

Dimensioni
Fits almost any hand thanks to its flexible inner structure


Materiale
Black Hematite
Stripped Agate

Prodotto con te in mente
Prodotto con il tuo benessere e alla tua felicità in mente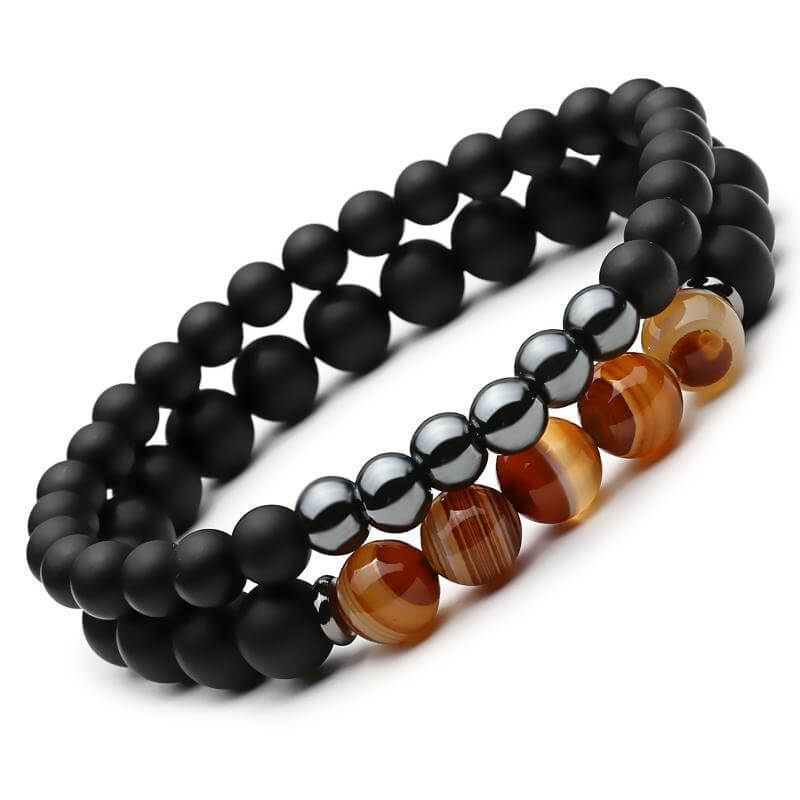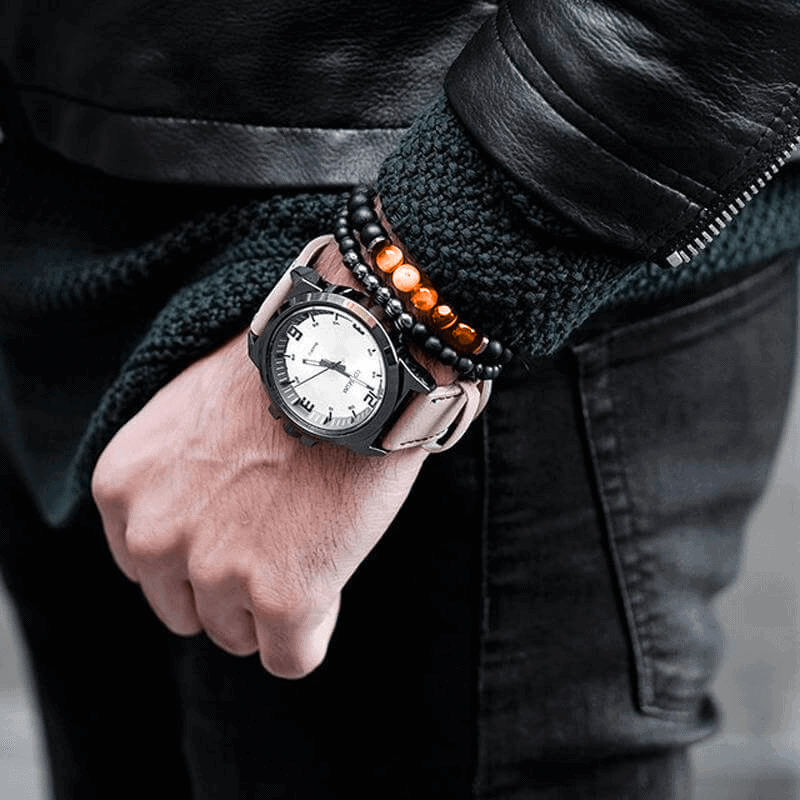 Block "86430" not found
Block "86425" not found